WWRSD "savings" from Covid-19; Directors budget $ 65 million – Pascack Press & Northern Valley Press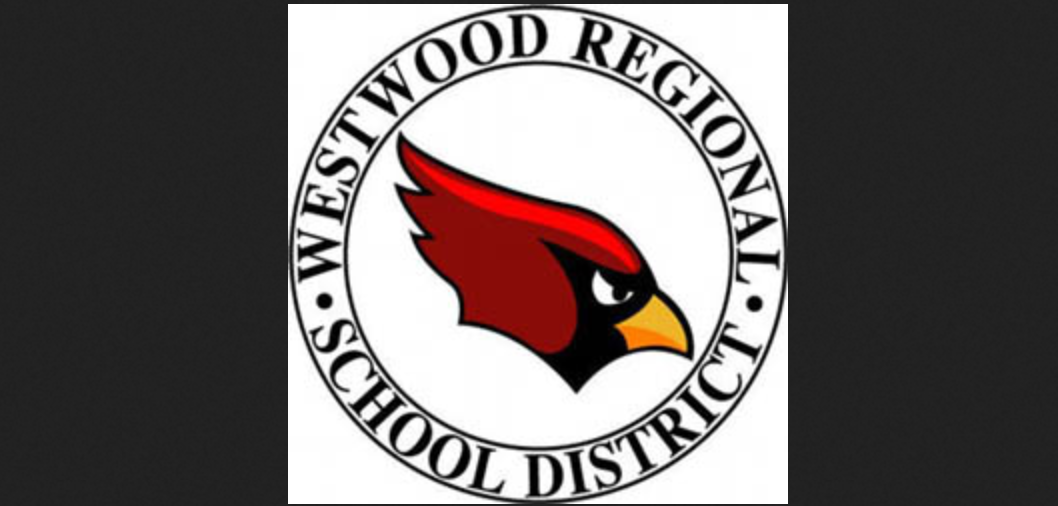 [ad_1]

TOWNSHIP OF WASHINGTON, NJ – The Westwood Regional School District School Board has presented a preliminary 2021-2022 budget of more than $ 65 million with a proposed zero percent tax increase.
Council affairs administrator Keith Rosado said a zero tax increase budget was a first during his tenure in the district, and largely credited it to 2020 savings during the pandemic .
The introduction was made about three hours into a nearly six-hour board meeting on March 18.

A final budget discussion, public hearing and vote are scheduled for April 29. According to the council agenda, the preliminary budget is $ 65,419,205 and the local tax levy is $ 56,774,194.
The preliminary budget was approved, 8-1, with Westwood administrator Michael Pontillo, who sits on the finance and facilities committee, voting no.
We reached out to Rosado and Finance and Facilities Committee Chairman Andrew Gerstmayr about other budget breakdowns and the projected school tax on average homes in the Westwood District and Washington Township, but we did not no response at press time.
The draft budget was discussed at the March 4 board meeting, which itself passed five hours. On March 18, only Pontillo spoke on the measure. He said he asked a lot of questions about the budget on March 4 and didn't feel like he got a lot of answers. He said he was "struggling to understand this", referring to the budget of $ 65 million.
He questioned why he had to request funds from capital reserves to help pay for 2021-2022 priorities and wondered why Trustees had not received budget proposals showing a decrease of one or more two percent of the tax levy, in addition to the zero tax levy. increase the budget.
"I'm a little confused by how this process has unfolded," Pontillo said, noting that the budget had been discussed but that many questions remained. "Did we really do our best about it or could we do better?" he asked the trustees. About six minutes were devoted to its introduction.
On March 4, the board spent nearly five hours discussing budget possibilities, with a focus on the costs of fully restarting schools in September, including how to fund additional teachers, provide classrooms and address issues of class size and overcrowding.
While Rosado said some changes could possibly be made given the flexibility of the proposed budget, others might not be easily accommodated, such as hiring teachers and finding additional classroom space.
Following a budget snapshot from Superintendent Ray González, Rosado said that approximately $ 1,250,000 was saved in 2020 due to reduced numbers of returning classroom assistants and reduced hours for assistants, and savings on state administered health benefits.
Rosado said the savings of $ 1.25 million would have been equivalent to a tax increase of 2.25%. "The budget continues to increase, but we are able to compensate for this by using the savings made.
Rosado noted that the "one-off" economy due to Covid-related impacts was not an ongoing solution to help reduce future budget increases.
Rosado told administrators the budget was "advisory, advisory and deliberative" and should not be shared publicly until it was finalized.
He said that in 2021, the district received an increase in state aid of $ 407,521, but warned that last year the district saw and increased state aid, then a decrease. He said they should know by July how much state aid will be paid. He said the district must maintain a balanced budget, where revenues equal expenses.
Throughout the hours of March 4 budget discussion – at times cumbersome, detailed, and riddled with financial jargon – the nine administrators pondered what it would take to make the schools reopen in September successful, plan for the costs of emergency and make it happen.
Pontillo asked about the district's total debt and annual interest charges; He was told that the annual debt service charge is approximately $ 606,000, paid in semi-annual installments.
Much of the debt came from two previous referendums on bonds, for college renovations and upgrades approved by voters in 2017, and a 2011 school bond that provided funds to retrofit roofs, boilers and parking lots, Rosado said.
He said the 2018 college bond would be repaid in 2039 and the 2011 bond in 2031.
Pontillo asked González on March 4 to prepare a report outlining "several avenues" or strategies for returning full-time students to classrooms as well as an analysis of what is ultimately needed for students, teachers and returning staff.
Administrator Michelle Sembler suggested that funds could be found in the budget for the resources needed to bring students back to class, including additional teachers. Administrator Stacey Price questioned whether the funds could pay for the temporary trailers needed for Rosado, said the costs of purchasing the trailers should be funded from the capital reserve and the rental of trailers from the operating budget. .
González has so far said that no state guidance has been issued on how districts should return to class in September.
District schools operate on a hybrid schedule due to the high transmission rates of Covid-19 in Bergen County, as indicated by the state's Covid Activity Level Index (CALI). The level has remained "high" for consecutive weeks since October.
Administrator Frank Romano asked Rosado if the district could prepare for a worst-case scenario in terms of school reopening costs and Gerstmayr asked if part of the $ 1.25 million in savings in 2020 could be withheld " for what we might need "to restart falling schools.
Pontillo suggested that Rosado could help administrators by flagging some budget items as wants and others as needs to help them prioritize funding.
Responding to a question about the possible hiring of six more teachers for the fall, Rosado said that at the lowest salary scale, with the benefits and other costs, it would add up to $ 400,000 to $ 500,000.
[ad_2]