What is the township's vision for 450, chemin Pascack? – Pascack Press & Northern Valley Press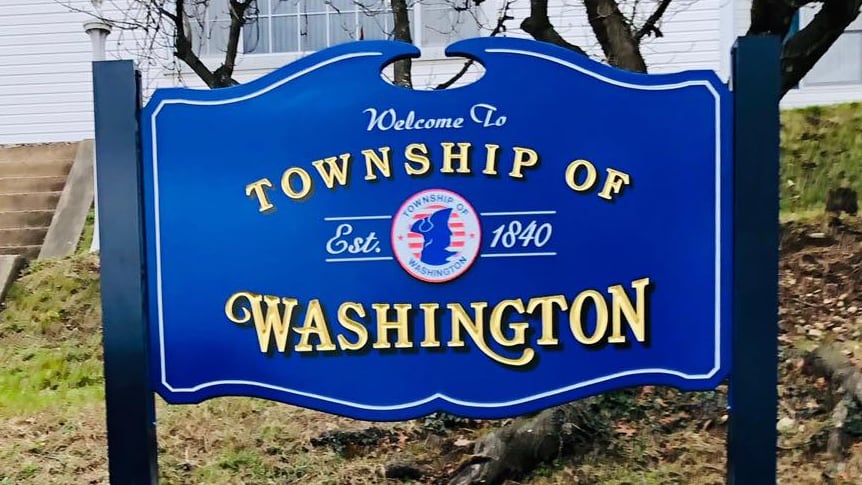 TOWNSHIP OF WASHINGTON – A new neighbor to a 3.2-acre lot at 450 Pascack Road – which is the subject of an attempted acquisition of $ 430,000 by the township – wants to know what the governing body is planning to do with the property if the city acquires it by negotiation or eminent domain.
He says other residents have told him they have similar concerns. And he says Mayor Peter Calamari and members of City Council haven't answered his questions about why taxpayer dollars are being spent without a plan in place for 450 Pascack Road.
The question is important because the mayor and council have publicly discussed their $ 1 million offer to acquire the former 6.4-acre Washington Township Swim and Recreation Club, which did not successful.

Similar to the negotiations for 450 Pascack Road, the talks for the Swim Club were mostly held behind closed doors and mostly involved Calamari and Township Attorney Kenneth Poller.
Public debate in at least two board meetings has taken place about the possible use of the swim club property – not about – and why the $ 1 million offer was needed.
Additionally, Poller discussed the need for a 4-to-1 board majority to approve any bond-funded amount to be used for the purchase.
Resident Keith Jensen recently purchased 414 Pascack Road for $ 525,000. His property sits next to the ramshackle 1,800-square-foot home and tree-lined Morris property, which Calamari said was a priority for the township to acquire and which his predecessor's administration tried to secure. get.
Jensen says he has plans for his property and "What I need to consider, and hopefully soon is if 414 are being discussed for the city to acquire in addition to 450 before starting with my plans for this property. "
He asks the city, "Please consider selling me the two plots of land that have been maintained by the previous owner for the past 40 years. In the meantime, I will continue to maintain these lots as the master plan for 450 is decided by the [township]".
He attaches a survey showing two exempt lots at 414 Pascack Road.
Jensen wrote to Township 450: "If there is a follow-up project, how much will it cost, as land grabbing is not wise if there is more to follow without a cost being? associated with the whole plan ".
He said: "Please make known the offers for 450, both past [and] present, and why the state grant money was used in the past and why it is not used now, thus incurring a tax burden on the township if the eminent domain goes ahead without the money of the grants available.
And he noted that on August 25, after questioning administration and council about the plans for 450 Pascack Road, and whether he could purchase the two exempt lots, he was issued a code violation.
He was given 10 days to correct the situation.
His memo to town on August 26 read, in part, "I haven't received a message from anyone regarding my last two emails and a visit to the public hearing." However, I received a violation for a bush that needs to be pruned [as it is allegedly impeding the view of traffic]. Am I to assume that this is in fact a response from the mayor and council? "
He says, "I am trying to communicate directly with the governing body, but instead I have received a visit from the maintenance manager of the property. I find it interesting that this violation occurred just two days after the second follow-up email was sent.
Jensen says, "The offending bushes are clearly on city property, so I'm not sure why I'm getting this offense. Nevertheless, I will cut it for the city. Am I supposed to bill the city, will I get a refund on my taxes, or would it be better if the violation went to the mayor and council? "
He writes: "My official request is to find out who ordered the zoning official to come to my house and issue this violation.
Jensen had previously expressed fears that the township might relocate to take his property via a prominent estate.
We reached out to Calamari, Business Administrator Robert Tovo and Board Chair Stacey Feeney for comment, but got no response until press time.
What to do with a wooded lot?
While several potential uses of 450 Pascack Road have been proposed, including preservation, future parking lots for schools and recreational grounds, and passive recreation, no plans or proposals have been publicly discussed, and yet less approved, by council members.
The majority of public comment has focused on preserving the 3.2-acre tree-strewn buffer zone, which adjoins the backyards of the houses on 12 Ridgewood Boulevard East and three houses on Jackson Avenue.
However, a letter sent late last year by a lawyer hired by three neighboring landowners calls for the property to be preserved and protected from overdevelopment.
Much of the public pressure for the preservation of 450 Pascack Road has come from neighboring owners of Ridgewood Boulevard East, worried about a large development literally in their backyard.
Diane Ferrara, spokesperson for Stop Township Overdevelopment Projects (STOP) has called council meetings several times since last summer and wrote emails to the mayor and council noting that the property is not even developable on the base of its current single-family AA half-acre zoning as it is landlocked and not accessible.
Last summer, Lakos Construction Inc., owned by developer Nick Tsapatsaris, offered a 44-unit senior living complex, as well as four condo units in two separate buildings, for the site, but withdrew its application in a few weeks due to public reluctance against what neighbors criticized. like high density overdevelopment.
A flyer widely distributed by STOP last summer was titled "This Proposal is Foolish" and said, "Tell the Zoning Council to say 'No! to this crazy idea.
The flyer cited child welfare, the destruction of 200 trees, issues of resident privacy and the property's proximity to Memorial Field and Washington Elementary School as reasons to oppose "this outrageous overdevelopment."
Poller confirmed to Pascack Press that Morris had hired a lawyer but refused to reveal his name. Given this, it looks like Morris is entering negotiations for the property.
Morris recently told Pascack Press that no local owner would sell a similar property for $ 430,000 and cited the full benefits of the 3.2 mostly forested acres at 450 Pascack Road.
Although the township's initial 450 Pascack offer was $ 430,000, no discussion took place as to where these funds came from or what is available on reserves or what surpluses could be used for such a purchase. .
Calamari previously posted on Facebook that he believed the township could "support the purchase of the two properties" – meaning the Swim Club and 450 Pascack Road – via a taxpayer-funded bond.
He said their acquisition would prevent the overdevelopment or developer from acquiring the property to be held for future high-density development during the next affordable housing cycle after 2025.