Stocks advance on FATF reclassification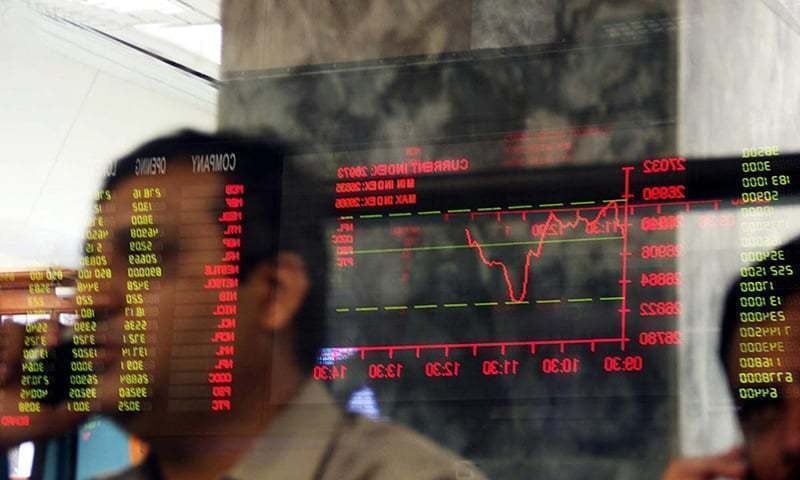 CARACHI:

The Pakistan Stock Exchange (PSX) gained ground on Monday as the Asian Development Bank (AfDB) approved a $1.5 billion emergency loan coupled with Islamabad's removal from the Group's gray list. financial action (GAFI), which revived the interest of investors. Investors applauded Pakistan's upgrade from the FATF and embarked on further equity purchases. In addition, optimism over the approval of a $1.5 billion emergency loan contributed to the positive momentum in the stock market. The benchmark KSE-100 index maintained the bullish trend throughout the trading session.
However, political unrest has rattled buyers' interest over the past hour, forcing investors to retreat to the sidelines. As a result, the index hit an intraday low of 42,213.48 points. However, the market managed to close the day in the green. At the close, the benchmark KSE-100 index increased by 133.75 points, or 0.32%, to settle at 42,347.23. Topline Securities, in its report, said Pakistani stocks have started trading on a jubilant note due to the approval of a $1.5 billion loan by the AfDB and the country's reclassification by the FATF . The KSE-100 index opened in the green zone and hit an intraday high of 42,672 (+459 points; or 1.08%).
At that point, profit taking kicked in, pushing the index to finally settle at 42,347 (+134 points, or 0.32%). Shares from the technology, fertilizer, energy and E&P sectors contributed positively to the index where TRG Pakistan, Engro Fertilizers, Hub Power, Mari Petroleum and Fauji Fertilizer Company added a total of 112 points , he said. On the other hand, Habib Metropolitan Bank, Lotte Chemical and NEP witnessed profit taking as they collectively lost 26 points. About 227 million shares were traded on the exchange while the total value stood at Rs 6 billion. WorldCall Telecom leads the volume chart with 68.7 million shares traded, the Topline report added. Arif Habib Limited in its report said that the benchmark KSE-100 recorded a range bound session.
Despite stunning news that Pakistan had been removed from the FATF gray list, the PSX was unable to capitalize on this opportunity due to the political upheaval as investor participation remained on the sidelines. . "The main board had reasonable volumes, although the main volume leaders were third-tier stocks," he said. The index closed at 42,347.23, up 133.75 points (0.32% overnight). Sectors contributing to performance include technology and communication (46.9 points), fertilizers (40.9 points), E&P (24.4 points), energy production and distribution (22.6 points) and automotive parts and accessories (7.2 points). Volumes fell from 289.6 million shares to 226.7 million (-21.7%).
The value traded fell 22.9% to $27.5 million from $35.6 million on Friday, Arif Habib's report added. JS Research analyst Mubashir Anis Naviwala said the KSE-100 index started on a positive note following Pakistan's removal from the FATF gray list. The index hit an intraday high of +459 points and eventually closed at 42,347, gaining 134 points from the previous close. Trading volumes amounted to 227 million shares where WorldCall Telecom (+4.6%), Dewan Farooque Motors (+8.9%), Pakistan Refinery (+0.6%), Hascol Petroleum (+1, 8%) and TRG Pakistan (+3.1%) were the main contributors.
"Going forward, we recommend that investors remain cautious at current levels and wait for declines for any new buying," the analyst said. Overall trading volume fell to 226.7 million shares from Friday's tally of 289.6 million. The value of shares traded during the day was 6.05 billion rupees. Shares of 343 companies were traded. At the end of the day, 160 stocks closed higher, 149 were lower and 34 were unchanged. WorldCall Telecom was the volume leader with 68.8 million shares, gaining Rs.0.07 to close at Rs.1.59. It was followed by Dewan Farooque Motors with 12.4 million shares, gaining Rs.0.92 Rs to close at Rs 11.21 and Pakistan Refinery with 9.5 million shares, gaining Rs 0.1 to close at Rs 17.91. Foreign investors were net sellers of shares worth Rs 81 .6 million rupees during the trading session, according to data compiled by NCCPL.