Private operators block access to the Ludhiana bus stop for six hours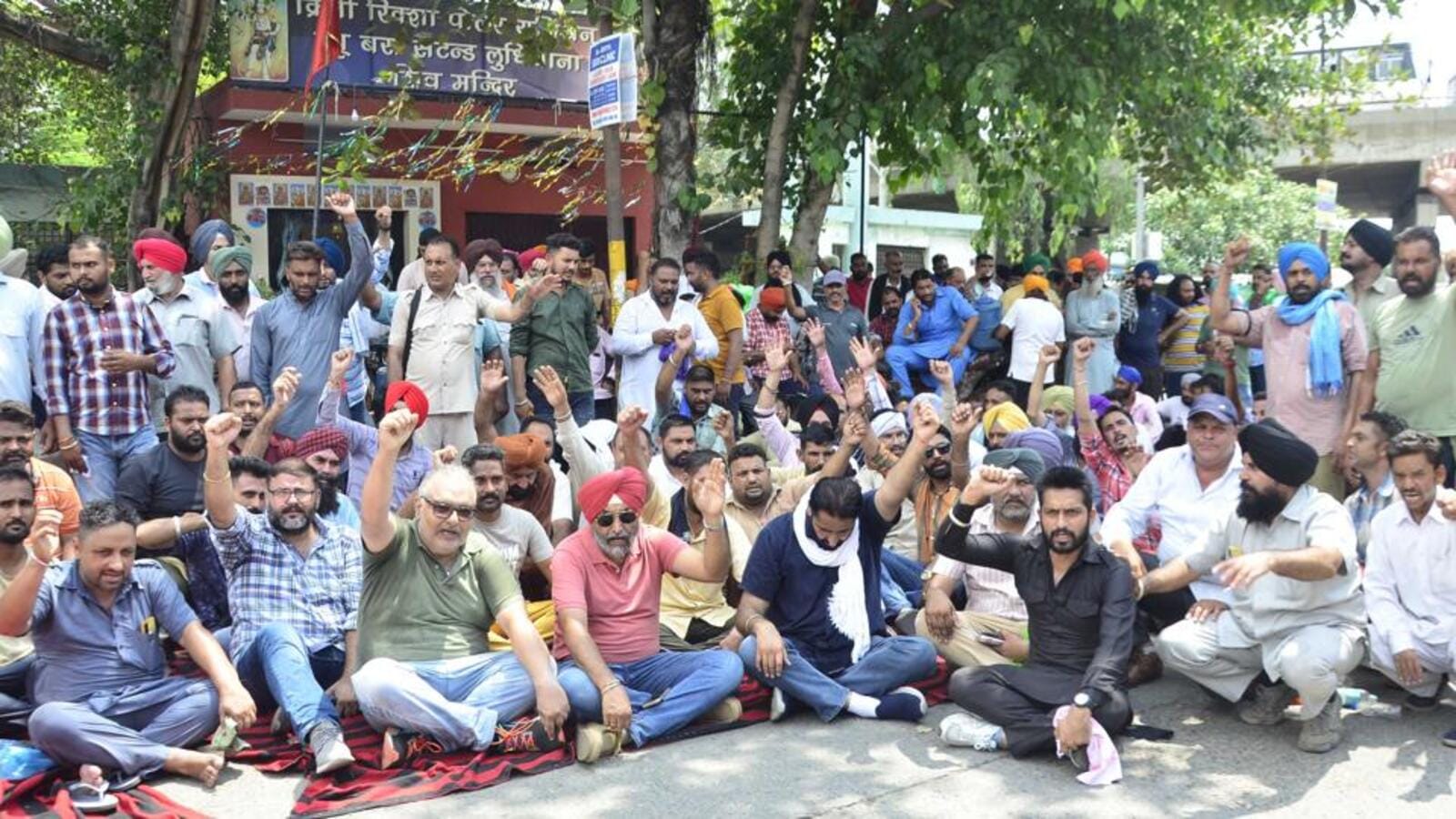 Passengers were stranded at the bus stop for at least six hours after private operators went on strike on Tuesday, demanding the government provide a subsidy to allow women to travel for free on private buses and revise the prices.
Protesters gathered at the bus stop at 10 a.m. and blocked entry points, which also affected the movement of government-run buses. A large police deployment was observed on the spot. Meanwhile, passengers struggled to board the overcrowded government buses outside the bus stop, resulting in rumbles of traffic. The protest was finally called off at 4 p.m.
Very harassed passengers
The passengers faced a difficult time due to the turmoil. One passenger, Sarbjit Kaur, who came from Jagroan, said: "I have been waiting to board a bus to Kohara since 10 am but neither government nor private buses are available.
Gurmeet Kaur who was stranded at Jalandhar Bypass said, "I wanted to travel to Garhshankar, Hoshiarpur to visit a relative in hospital but no bus was available on Jalandhar Bypass due to labor strike. private operators. Many passengers had to return home due to the unavailability of buses.
Calling on the government for not having made any other arrangements for the passengers, Rani Kaur said: "The government had advance information about the strike, yet they did not make any other arrangements. Private operators should also not harass the common man in their protest against the government.
Pvt players street losses
Restless bus operators, who had gone on strike at the call of the Punjab Motor Union, a state body of private bus operators, demanded that the government also allow women to travel free on private buses and grants them a subsidy or compensation along the way. road bus lines for the same.
Rushing losses, private operators said there had been a 40-50% reduction in ridership since the government announced free travel for women on government-run buses. The operators also submitted a memorandum to the district administration.
Iqbal Singh, who was leading the protest, said: "The government failed to raise the tariff for two years, which caused the private sector to sink under the losses. It should also cut taxes to save the livelihoods of thousands of people working in the sector.
No less than 4,500 minibuses and 2,500 regular private buses operate in the state.
.