Letter: Delete anonymous comments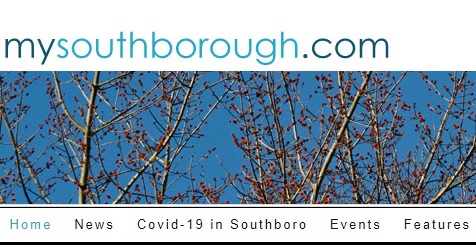 [Ed note: My Southborough accepts signed letters to the editor submitted by Southborough residents. Letters may be emailed to [email protected]
In this instance, I encouraged I encouraged Chris Robbins to share the below statement he sent me as a Letter to the Editor on the blog.]*
For the editor:
Over the past few years and recently, I have read posts on the website, mysouthborough.com, where people were commenting anonymously. Sometimes these comments are inaccurate, misleading, and create confusion about issues that are important for our community to address. One writer accused a committee "of being fraudsters (criminals) colluding with developers and lining their own pockets". These types of defamatory remarks and others like them hurt people's careers, discourage residents from volunteering, and cause members to resign from committees and leadership positions. As a result, the town loses an invaluable asset: a wealth of volunteer expertise to solve Southborough's important problems. I know of no other volunteer-dependent organization where this kind of harmful vitriol occurs.
Some negative and anonymous content is gradually destroying the heritage of our City, our culture, our values ​​and our trust in each other. These pervasive comments diminish how we are perceived as a community by our residents, businesses, non-profits, and throughout the West Metro region. Unfortunately, our children can observe and sometimes learn to imitate this kind of negative behavior.
When critical issues arise, we must work together as equals to ensure the well-being of our community. We welcome civil discourse and disagreement. However, this must be done with mutual respect for our fellow citizens. We must speak among ourselves and not against each other. Let's keep in mind that volunteering is the cornerstone of the functioning of our community. It is important that we remember to respect, encourage, nurture and honor those who serve as volunteers or as city employees.
We have a lot to be thankful for! Let's build on the momentum of our accomplishments and celebrate as one community. To support our progress, I propose that the Select Council and concerned citizens take three steps for action.
1. Ask Beth Melo, owner of mysouthborough.com, to exclude anonymous remarks, defamatory comments and the name of an author from her website.
2. Form an education and training committee. The training will optimize a committee's ability to lead and interact collaboratively to achieve the goals of our master plan. Possible training topics would include leadership, ethics, customer service, civility, teamwork, emotional intelligence, budgeting, collaboration, zoning, economic development and planning, etc. .
3. Regularly honor and recognize our city's volunteers and employees for their outstanding service to our community. Get started right away and send those thank you cards, make phone calls, and reach out in thanks. A thank you will improve morale and performance allowing us to be the best!
Christopher Robbins
39 Parkerville Road
*[Editor's Note: Robbins shared the above statement as part of public comment to the Select Board on Tuesday night. (Chair Lisa Braccio replied that since the blog is a private website it was unlikely the Board would vote on the first request. She followed that individuals were free to reach out to me about how they feel.) 
Robbins reached out to me (before and after) to talk about his statement. I think it is an issue worth public consideration and encouraged him to share the statement as a Letter to the Editor.]