Jindal PolyPack acquires SMI Coated Products for Rs 195 cr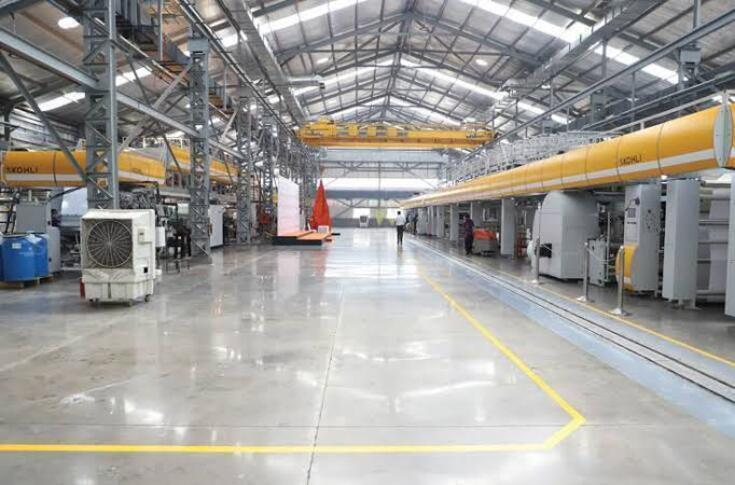 Polyfilm manufacturers are on the rise. The latest news is that Jindal PolyPack, a wholly owned subsidiary of Indian conglomerate Jindal PolyFilms, is acquiring the entire 100% stake in SMI Coated Products for Rs 195 crores
Wholly-owned subsidiary of Jindal Poly Films – Jindal PolyPack has reached an agreement to acquire 100% shares of SMI Coated Products, which is engaged in the manufacture of self-adhesive label stocks.
SMI has a monthly processing capacity of 1,350 tonnes of paper with seven coaters. The company produces 100 million m² of self-adhesive laminates per year, exporting to 22 countries with an established cutting and distribution company in Jebel Ali, Dubai, United Arab Emirates. According to a financial report, "SMI has a recorded revenue of Rs 273 crores in the financial year 2020-21. The equity value payment by Jindal PolyPack to SMI would be Rs 99.65 crores after adjustment net debt and debt-like items."
Rohit Mehta, Corporate Director of SMI Coated Products, shared a message on social media which read: "It was a difficult and difficult decision to make. However, life must go on. Change is inevitable and we welcome this change. knowingly and understanding that your support for SMI will only grow in the times to come." Mehta added: As new torchbearers take over, we are confident that we have passed the baton to a company that will take SMI, its team and the industry to greater heights. »
Company sources said: "The acquisition is expected to reinforce the company's existing growth plans, driving forward integration by expanding downstream product segments, i.e. labels and related products. Jindal PolyPack will source raw materials from Jindal PolyFilms.
Jindal PolyFilms is part of the diversified BC Jindal group. The group has interests in flexible packaging, photographic products, thermal power generation and steel products. JPFL has the world's largest BOPP and BOPET film production facility in Nasik.
What packaging? had reported in December 2021 that Jindal PolyFilm's net sales were Rs 1359.18 crore. This is up 27.15% from Rs. 1,068.97 crore in Dec 2020. Meanwhile, quarterly net profit is Rs. 217.98 crore in Dec 2021 up 10.53% from Rs. 197.21 crore in December 2020. EBITDA stood at Rs 334.95 crore in December 2021, down 1.01% from Rs 338.38 crore in December 2020.

/news/jindal-polypack-acquires-smi-coated-products-for-rs-195-cr-56027
Jindal PolyPack acquires SMI Coated Products for Rs 195 cr

https://www.printweek.in/Utils/ImageResizer.ashx?n=http://img.haymarketsac.in/printweek/82672a91-ee31-48c3-aa11-aed93b56c67e.png