Citing Covid Economy, fundraising thrift store to close after 63 years – Pascack Press & Northern Valley Press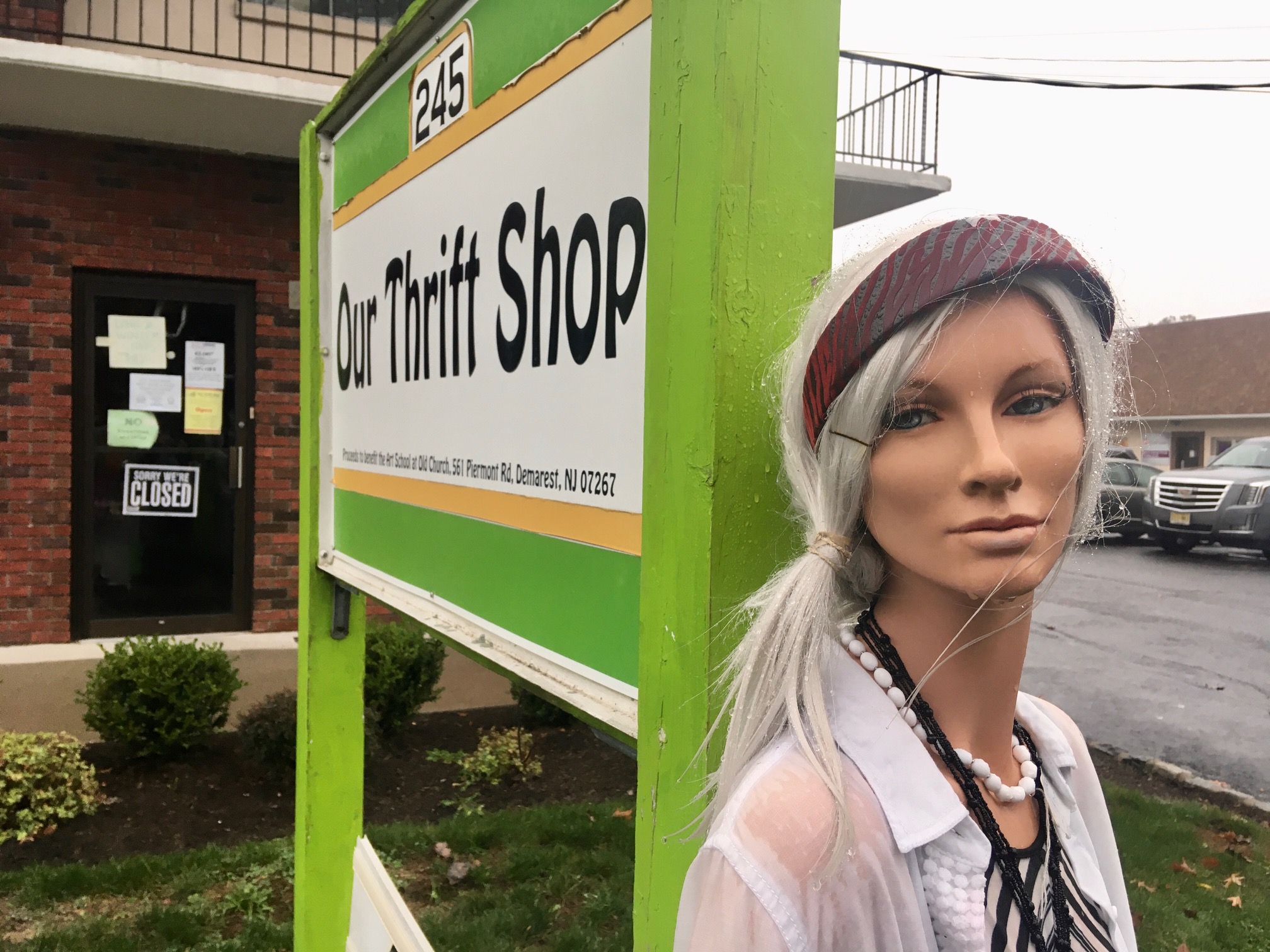 [ad_1]

WESTWOOD, NJ — It's a sad end to a 63-year success story, as Our Thrift Shop at 245 Old Hook Road finds itself with only a few weeks to serve.
The last day of sales is November 15th. The lease expires at the end of the month. Local charities have pledged to make good use of whatever is left after the final retail push, although it's unclear how organizers will release the heavier devices.
"Due to the pandemic and the loss of income for over six months, we have not been able to stay in business," said Suzi Gerace, artist and designer, on behalf of manager Vivien Woodford, 94, and " a decreasing list of other volunteers.

Woodford told Pascack Press on October 28, "I'm sad. It was this pandemic.
Our thrift store was originally a fundraiser for the Pascack Valley Hospital. When the hospital closed in 2007, it reopened to benefit the non-profit Old Church Art School in Demarest.
Our thrift store's five showrooms are packed with quality affordable clothing, footwear and accessories, housewares, books, kids' items, artwork and more, all wrapped up in 2,500 square feet.
The store is in liquidation and everything must go. All clothing is $ 2 and all other merchandise is significantly discounted. The boutique will be open Tuesday, Thursday and Saturday from 11 a.m. to 3 p.m.
"Please come see us and take advantage of the great deals. For safety reasons, we take temperatures, use hand sanitizer, and demand masks and social distancing. We will also be selling shelves, bookcases and other store accessories, "said Gerace.
She added, "It has been a pleasure to receive generous donations and distribute them to our local residents. We will all miss you.
Garace told Pascack Press: "In March, when we closed, we had rent over $ 5,000 a month. We had all these expenses and no income. The landlord cut the rent for a while, but when we opened in September – with door temperature controls, restricted occupancy, hand sanitizer and other precautions – our staff wouldn't come to work. And he [landlord Nick Theisz] wanted his money.
She added, "Many of our staff are older volunteers, so their health is at risk. Vivien can't really be exposed to strangers coming in and out of the door; we keep her at home and try to protect her so that she is not with the masses.
She said receipts were around $ 200 a day since reopening.
"It's not enough. The best thing would be for people to come and buy our stuff so that we can get rid of it," she said.
Gerace said the Salvation Army, Lions Club and U.S. veterans have pledged to put leftover goods to work and that Our Thrift Shop is supporting a thrift store in southern Vermont and a mission in Haiti. "We don't want him to go to the landfill; people can use it.
She added, "At one point we had about 30 volunteers, and now we have about 12, and that's because of the covid. Some of our seniors have passed away. Younger people don't want to do it.
Of Woodford, she said, "Vivien is a glitch. She has been running it for 20 years. But what is she going to do? I mean, is selflessness dead?
And, Gerace suggested, the loss will be felt in a way that can't be seen on a balance sheet.
"We have people who come to the thrift store at least once a week, maybe even more often, just to talk. They come in, they shop, maybe they buy something for $ 1, but there are people who need to talk to someone. I mean it's literally community service, or has been, "she said.
In addition to the closing sale, Woodford is holding a pop-up sale the weekend of October 31 at her home, 42 Prescott Street in Demarest, from 10 a.m. to 4 p.m.
We reached out to the Old Church School of Art for comment. They are between executive directors and we were unable to reach any person authorized to discuss them before press time.
Owner: "We don't chase people"
Owner Nick Theisz said from the start of the shutdown he had more than halved the store's roughly $ 5,000 rent and suffered the losses for months. When the store was cleared to reopen, he said, he didn't see much activity.
"We're not going to cut your rent forever. Their problem is that they cannot get help. They cannot find enough staff to staff it and make money. You know, they're all volunteers, "he told Pascack Press on October 28.
Theisz is a driver for the Washington Township Volunteer Ambulance Corps. His wife, Naomi, is an EMT of the body. Together they own four commercial properties on Old Hook Road, including medical practices.
He added, "It's not us: we gave them a lot of different options of things they could do… but no one said anything. It's as if no one wants to talk to anyone; I do not understand it.
He said he was rented from the store for 15 or 20 years and presented several options for keeping them.
"We don't chase people. We are trying to make it work for them. We said to go month to month and see how it goes. Nobody said anything.
He said he had tenants for 30 years and understood their pain. "It's not great! It is not easy for tenants. Many of them have lost employees who will not return to work; they have restrictions on the number of people they can see. It is very difficult for everyone. They are starting to rebuild their businesses.
When asked if he had any leads on a replacement tenant, he replied, "Do you want to move your operation to ours? It is an excellent location. Everyone knows where he is. There is a parking. It has everything you could possibly want.
[ad_2]